---
Chief Executive
Editha C. Dacut
Type of Business
Manufacturer
Legal Status
Single Proprietorship
Year Established
1998
Yr Started Exporting
-
Company Size
Small Business
Employees: Office: 1 Production: 5
Capitalization
P50,000-P150,000
Legal Registration/ Accreditation
1) Tacloban City Business License
2) Department of Trade and Industry - Leyte Business Name Registration
3) Bureau of Internal Revenue Registration
Bank Reference
Allied Bank Tacloban Branch
Major Prod. Lines

Product Description

Prod. Capacity

Unit Price
[1] Torta
[2] Hopia de Pili
[3] Assorted baked native delicacies
2,000 pcs/mo
20,000 pcs/mo
-
P410.00/doz
P300.00/50pcs
Raw Material Used
Pili nuts, flour, baking powder, eggs, milk, sugar, butterm peanuts, sesami seeds, glazed fruit
Existing Market
Tacloban City, Leyte & Samar Prov.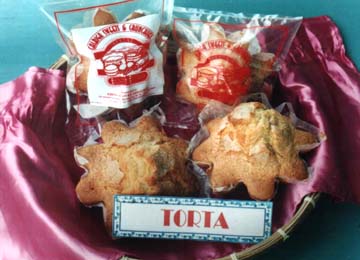 [1] Torta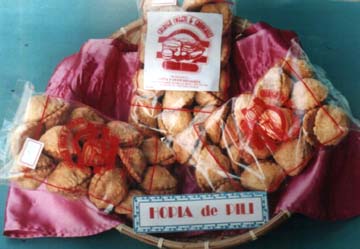 [2] Hopia de Pili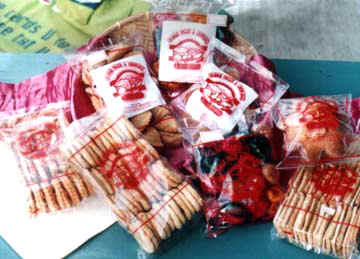 [3] Assorted baked native delicacies