---
Chief Executive
Serafin N. Liwanag
Type of Business
Manufacturer
Legal Status
Single Proprietorship
Year Established
1986
Yr Started Exporting
-
Company Size
Small Business
Employees: 6
Office: 1 Factory: 5
Capitalization:
P50,000-P150,000
Legal Registration/ Accreditation
1) Carigara Municipal Business License
2) Department of Trade and Industry - Leyte Business Name Registration
3) Bureau of Internal Revenue Registration
Bank References
-
Major Prod. Lines

Product Description

Prod. Capacity
Unit Price
[1] Dragon handle binatangas knives
[2] Ordinary horn handle knives
[3] "Pisaw" knives
60 pcs/mo

100 pcs/mo

160 pcs/mo
P1,500.00/pc

P800.00/pc

P350.00/pc
Raw Materials Used
High grade metal, leaf spring, crabao horn, kamagong & narra wood, aluminum strap.
Existing Market
Domestic market.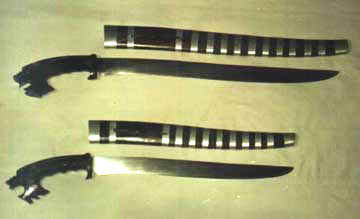 [1] Dragon handle binatangas knives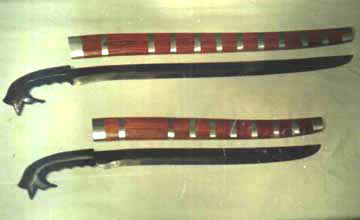 [2] Ordinary horn handle binatangas knives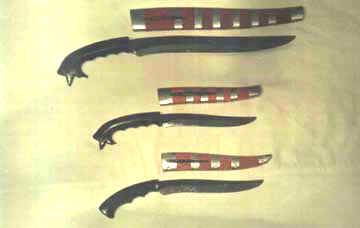 [3] "Pisaw" knives